📢 Affiliate Disclosure: This website includes affiliate links that receive a small commission on purchases made through the links in this article. This doesn't affect the sales price that the course providers charge you when purchasing on their platform. Thanks for your support!
If you are looking for amazing design courses, then this article is for you! Here I have mentioned some of the amazing Fiverr Learn course bundles for designers.
In the world of online design education, things are changing fast. So it may be hard to keep up with all the new options available to you to learn the next thing. You may also check out their price, the number of learners, difficulty level, time to complete, ratings and student reviews.
What are Course Bundles?
A course bundle is a group of courses on specific topics that are packaged together so you can buy them together. Not only you will save some money and learn something new about the topic at the same time.
Course bundles cover a topic in-depth and extensively. It will be highly beneficial if you want to take multiple courses on a subject that have overlapping content but don't want to purchase each course individually.
Single Course 🆚 Course Bundle. Are course bundles for designers worth it?
Course bundles are cost-effective when compared to single courses. You can save up to 30%, compared with buying courses one at a time.
It also allows you to try out multiple courses before committing to one of them. This is an excellent opportunity for students who want to make the most of their money, as many online courses can cost hundreds of dollars each.
Course bundles provide everything you need in one handy place and save you the hassle of looking at individual courses.
With the knowledge and skills from our course bundles, you can be ready to excel at your current role or get started on a new career.
Beware of course bundles that offer huge discounts (up to 90%). They will try to lure you with cheap prices. Often either their content is of inferior quality or they are just scamming you.
But you don't have to worry because all Fiverr Course Bundles are:
Taught by vetted industry experts
30-day money-back guarantee
Unlimited access, anywhere, anytime
Subtitles available
Here is a list of Fiverr learn course bundles for designers so that you search less learn more.
Become An Adobe Creative Cloud Expert: Ps, Ai, Id, Ae, Pr, Lr, Xd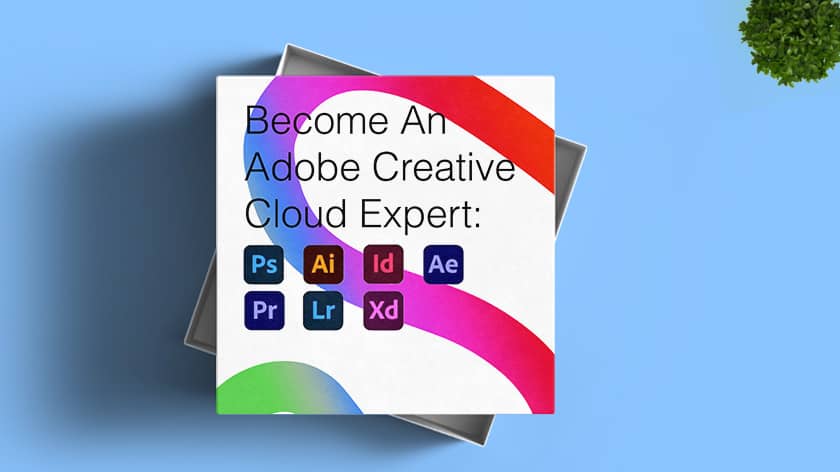 👩‍🎓 1612 cumulative learners
🌟 4.9 average rating
📈 Beginner to Advanced Level
🕓 Approximately 5 months to complete. 2 hours/week.
🎁 Inside this bundle
This is an all-inclusive Fiverr Learn course bundle to upskill yourself with the power of Adobe Creative Cloud Programs. Be it Adobe Photoshop, Adobe Illustrator, Adobe InDesign, Adobe Lightroom, Adobe Premiere, Adobe After Effects, or the new Adobe XD — this bundle got you covered. From photo and video editing and graphic design to visual effects and UX/UI design, this program is sure to turn you into a skilled professional across a range of creative fields.
With this course bundle, you can start with fundamentals and soon become a pro with time. Though it seems intimidating to learn so many things, it needs commitment and time allocation. So please block some time in your calendar, do this course with friends or anything to keep you motivated throughout. It comes with unlimited access so, it is not necessary to complete all the courses in the bundle. You can learn according to your needs and save the rest for the future.
💝 Outcome of this bundle
This course bundle is a good start to your professional career as a designer.
You will learn the Adobe Creative Cloud programs at par with a professional.
With an enhanced skill set, you will be able to expand your services and offerings.
For design students, you will be confident using tools that will help to complete assignments.
👨‍🏫 Instructors
Over 10 years experience working with brands like Nike, YouTube
👍 Reviews
"Course is good, although there is a bunch of things I already known before but some of the tips which DAN gives is really nice and very helping. For beginners, it's a great course." — rustamnasir
"I love the style of this course! Short concise bursts of information and comical video editing when a mistake was made. I'd highly recommend this course to anyone wanting to learn InDesign." — Robert Bennett
"Moving from Sony Vegas Pro 15 to Premiere Pro and this course helped out a lot as it is surprisingly different. Would recommend Phil. Easy to follow and very concise." — Andrew Dooner
"Dan is too much informative. sometimes you felt boring but his funny gossip makes you laugh." — Al-Ikhlas Rahman Mimo
Use coupon code FIRSTCOURSE20 to get 20% off on Become An Adobe Creative Cloud Expert: Ps, Id, Ae, Pr, Lr, Xd course bundle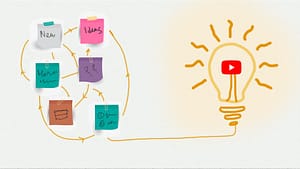 You might be interested in
Logo & Brand Identity For Designers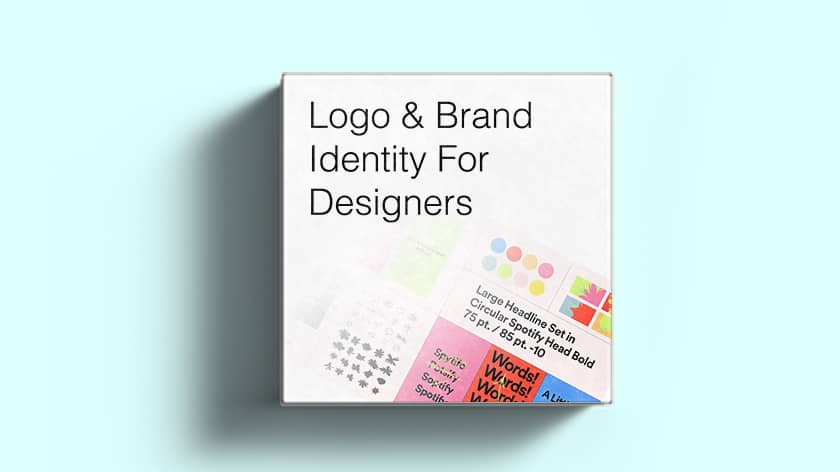 👩‍🎓 737 cumulative learners
🌟 4.8 average rating
📈 Intermediate Level
🕓 Approximately 7-9 weeks to complete. 2 hours/week.
🎁 Inside this bundle
This is one of the best online course bundles for designers to learn logo design and brand identity. This bundle comprises four courses covering — the fundamentals, symbol logo design, hand-written or lettering logo design and also how to expand your logo into a complete brand identity.
The online course structure is well designed which focuses on creativity, solving design problems and coming up with different ideas. You will be more confident with the entire identity design process which will help you to charge more on your future projects. It will maximize the opportunities that the lucrative world of branding offers with this program on how to conceptualize, design and package an impactful brand.
💝 Outcome of this bundle
Expand your offering from logo design to full brand identity.
Accustomed to different styles of logo design i.e. symbol design, lettering logo.
Graphic designers will learn the brand design process.
Brand managers will be able to amplify their conceptual and design skills.
👨‍🏫 Instructors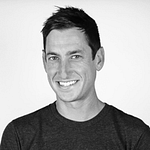 Renowned Multi-Platform Designer With 15+ Years Of Experience; Worked With Apple & Nike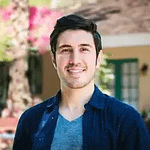 Award-Winning Multidisciplinary Graphic Designer And Educator; 10+ Years Of Experience As An Advertising Creative
👍 Reviews
"All the experience and practical examples of branding projects from Brian make this course very useful and full of knowledge to start creating and taking your design and branding skills to the next level. Thank Brian, amazing course." — camilozuluagaf
"This course was impressive. The instructor was very clear and easy to understand. I learned a lot of new things that will help me to become a better designer and improve my workflow. I would definitely recommend this course." — Adam Samaeli
"Great course! The instructor conveyed his message in a clear and straightforward way. It was easy to follow and being able to see his screen while he was working made it extremely simple to follow his steps and thought process. The quiz was a great tool to see what I had missed or not remembered and helped me go back and watch a specific chapter again. I definitely recommend this course to anyone interested in learning more about how to craft a logo by hand by an awesome instructor!" — Samuel Bratsztejn
Use coupon code FIRSTCOURSE20 to get 20% off on Logo & Brand Identity For Designers course bundle
Adobe Photoshop Bundle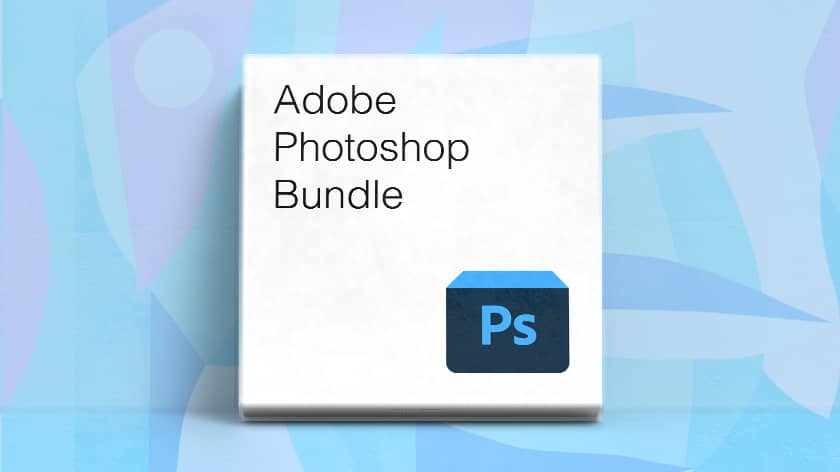 👩‍🎓 517 cumulative learners
🌟 4.8 average rating
📈 Beginner Level
🕓 Approximately 8 weeks to complete. 3 hours/week.
🎁 Inside this bundle
This online course bundle by Fiverr Learn is aimed at photographers and professional photo editors. Starting from fundamentals of Adobe Photoshop, advanced retouching, color grading and correcting to impressive photo manipulation — all of these are covered in the course. Along with easy to learn tutorials, tips & tricks and shortcuts by industry experts will create a good learning experience.
Even you don't have any prior knowledge, you can start with this course bundle. Before you dive in and buy the program, you can check out free videos by the authors of this course:
Free Adobe Photoshop Course for Beginners
💝 Outcome of this bundle
If you work with a lot of photos of people or products, then this going helps a lot.
Will able to curate cohesive photos with adherence to brand guidelines.
Level up your Instagram 📸 game.
Will help to define your signature editing style.
👨‍🏫 Instructors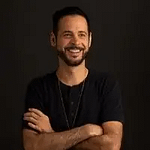 World's Leading Photoshop Educator & Founder Of PHLEARN With 2 Million+ YouTube Subscribers
Graphic Artist & Adobe Certified Specialist With 20+ Years Of Experience
👍 Reviews
"Absolutely fantastic course, instructor, content, resources and practice activities. I've been able to apply my learnings at my day job immediately and have already impressed the design team. Thank you for creating this great learning platform Fiverr!" — Coulter Peterson
"Aaron explains really great, it is very easy to follow and understand the steps that he is doing. He starts the course with the basics and then goes into more advanced techniques, so I recommend this course for both beginners and advanced Photoshop users." — Mihaela Jovanovska
"Fantastic course! I was looking for a course which could take my skills in product photography a bit further. I learnt some new retouching techniques, which helped me with the most wanted white background style photo and lifestyle photography in a studio. If your skills are beyond basics in photoshop and photography this is a course for you. The info is presented in a clear and concise manner. Short sections which you can watch over and over again, allow you to practise new techniques on your own photos. For some with less experience with photoshop, some videos might drag on a little bit with too much info, but I was excited to see more and more of the content for each chapter. I specifically appreciate the information about copyrights and free stock photos. I will look forward to another product photography course like this one in the future." — Kamila Bobrzak
Use coupon code FIRSTCOURSE20 to get 20% off on Adobe Photoshop bundle For designers
Adobe Illustrator: From Beginner To Expert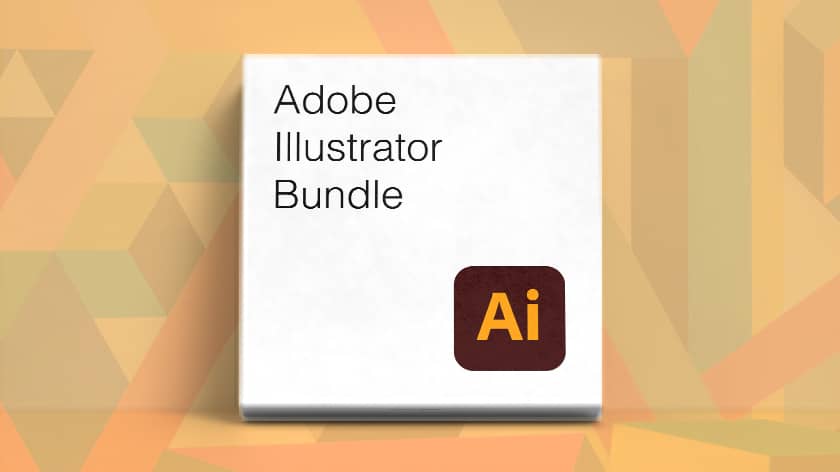 👩‍🎓 966 cumulative learners
🌟 4.9 average rating
📈 Beginner Level
🕓 Approximately 12 weeks to complete. 3 hours/week.
🎁 Inside this bundle
Adobe Illustrator undoubtedly the most powerful vector-based drawing software. If you look at any logo, signage, product packaging, and illustrations on websites, you can find Illustrator behind it. This course will start with the fundamentals and cover advanced features of Adobe Illustrator. Then using the power of Adobe Illustrator you will learn to create beautiful and complex Illustrations.
This course bundle requires a certain level of commitment so that one can complete the course. But it is definitely worth it. Check out free online courses on Adobe Illustrator by one of the instructors:
Adobe Illustrator for Beginners | FREE COURSE
Free Adobe Illustrator Advanced Tutorial Course
💝 Outcome of this bundle
Master Adobe Illustrator's powerful set of design tools to create professional work of the highest standard.
Expand your offerings in the field of Illustrations and character design, which will attract potential clients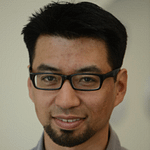 Graphic Design And Illustration Expert Worked With Google, Nike & Adidas
👍 Reviews
"Daniel knows well how to make lesson easier & use illustrator smartly. A great value of money. He showed all the chapter distinctly. Nothing is hidden here. Highly recommend this course who has interest in Illustrator, who want to get skilled more & who are already experiencing with it to ensure more effectiveness. Thank you." — aminurp
"Before buying the course, I thought " Will this be a waste of my hard earned money? " No way!!!! This is the best course I have ever seen from a while which teaches you to polish your skill on Adobe illustrator. Dan your skills are unbelievable " Dan O.O… just Daaaamn!!!" Thank you for sharing your experience as a designer!! Thank you so much! This course made my work more easier than ever!! And Thank you fiverr for trying to make the platform a good market place with skilled and experienced people!!!" — prabhaviridhmik
"I really love the simplicity of the explanations, the very clear way the facilitator used to show us how to come from simplicity to complex shapes. On the other hand, sometimes, it became a little repetivive and I was waiting to see more tools from illustrators. In general, was useful and I enjoyed it" — creatubugs
Use coupon code FIRSTCOURSE20 to get 20% off on Adobe Illustrator: From Beginner To Expert course bundle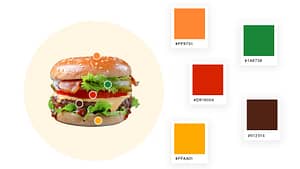 You might be interested in
Develop A Killer Personal Brand
👩‍🎓 172 cumulative learners
🌟 4.7 average rating
📈 Intermediate Level
🕓 Approximately 10 weeks to complete. 2 hours/week.
🎁 Inside this bundle
In this digital era, it is very difficult to stand out among the noise. Almost someone or other is good at something. How will you build trust among people so that they can work with you? This is where a strong 💪 personal brand helps. It helps to create a rapport which has an empathetic effect on clients or employee.
This online course bundle is aimed at creative professionals who want to develop expertise in their field through their voice, strategy, impact, network and more. This course is not for new designers who are exploring and figuring out the field. So if you are new to design, learn about the design fundamentals, tools and software and then take this course
💝 Outcome of this bundle
Have more impact on the job and not only design work
Grow your reach to potential clients/audience.
Build rapport and trust
Strategy to build a strong network
👨‍🏫 Instructors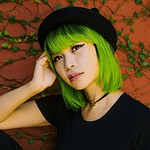 Branding & Digital Marketing Expert With 10+ Years Experience – Called 'Oprah Of LinkedIn' By Huffington Post.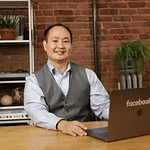 Published Author, CTO & Internationally Recognized Lecturer In Facebook Marketing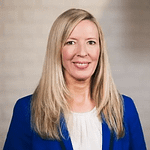 Content Marketing Expert And Entrepreneur
Top-Rated Fiverr Pro Content Marketing Writer With 100+ Clients
👍 Reviews
"This was an absolutely amazing course! Goldie gave such excellent strategies that I am going to implement to improve my brand. She is so fun, exiting and interactive with explaining her lessons. I highly recommend this course!" — Shba Cochrane
"Dennis Yu is my inspiration and my hero. Dennis is teaching me that it is only through perseverance that I will be able to achieve an attainable goal. His advice is that life is a marathon. By taking a step-by-step approach, I can build a strong foundation." — Bonnie David
"Maddie provided clear and practical tips that can be implemented immediately! I would certainly recommend the course to anyone seeking to improve their writing skills. Thank you for the well thought out content and engaging delivery. 😊" — Erin West
Use coupon code FIRSTCOURSE20 to get 20% off on Develop A Killer Personal Brand course bundle
Storytelling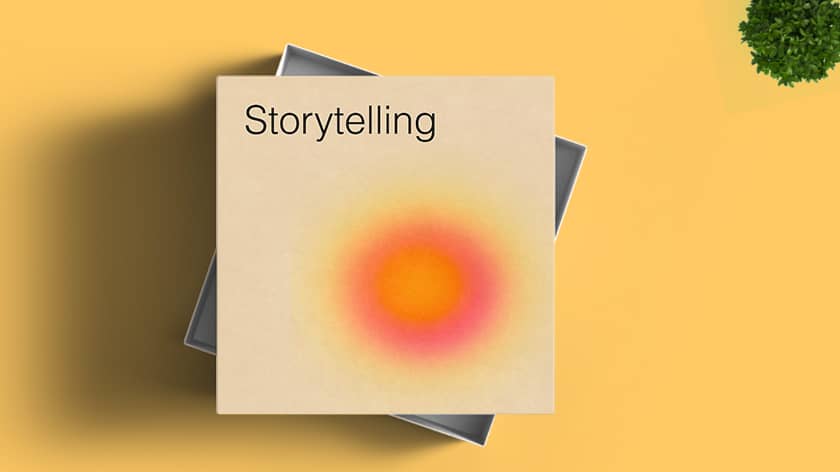 👩‍🎓 559 cumulative learners
🌟 4.7 average rating
📈 Intermediate to Advanced Level
🕓 Approximately 4 weeks to complete. 2 hours/week.
🎁 Inside this bundle
This course bundle is not exactly made for designers. But if you want to go the extra mile then this is worth it. As you know our attention span constantly decreasing and when there so much content, graphics, the one with an appealing story always wins. If you want to dig deeper and understand design as a tool for communication then storytelling plays an important role.
This course bundle includes proven tactics, tools, and templates that are ready to use whether you're writing emails, articles, sales pages, social posts, speeches, and more. Also, learn to analyse data so that you can curate data-driven stories that make a lasting impression.
💝 Outcome of this bundle
Copywriters looking for a practical and theory-based program
Content Marketers wanting to write powerful brand stories
Business owners wanting use data to connect authentically with audiences
👨‍🏫 Instructors
World's Top Marketer By Forbes, Entrepreneur And Inc Magazines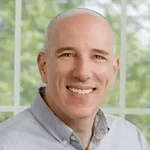 With 25+ Years Of Experience In Helping Clients Turn Data Into Compelling Visual & Interactive Experiences.
👍 Reviews
"The best lesson was the 7th one, where he talked about how to get published on bigger publications. Although the rest of the advice was really helpful, the simple way in which he made me realise that I could start interacting with contributors around the world by looking their email up on websites is why I love these courses. It mights seem like nothing, but you need to realise before anyone else if you want to stay ahead of your competition and that's what this course gave me. Awesome, will come back for more." — Arrigo Lupori
"Jon presents familiar ideas in a pithy, entertaining and progressive way. I can now better organize and structure my ideas and inspiration so that I work with more clarity and waste less time. The content of the course was rich but not excessive, and well-organized so it was easy to focus on what was key for me at this stage in my writing career." — stjenkins
"Before I bought this set of courses, I worried about whether it would be a quality investment. After completing it, I'm more than satisfied. It's information-rich and offers templates that you can bring to a project. The course did well to integrate the three key elements: design, data, and story. I'm not as strong on the data analysis side of things, and the course helped me address some of the key points to consider. Plus, the exercises and links to extra resources are good for navigating further study." — Kevin Cochrane
Use coupon code FIRSTCOURSE20 to get 20% off on Storytelling course bundle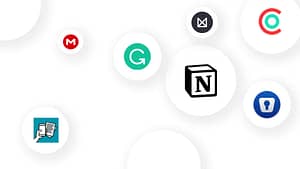 You might be interested in
Frequently Asked Questions
How do I get a promo or coupon code for Fiverr Learn?
FIRSTCOURSE20
This is the only coupon code that works for the first time you buy a course. It is not time-limited which means it is not going to expire. Get massive discounts when applied on a course bundle.
How do I get 20% off Fiverr Learn?
Use coupon code to FIRSTCOURSE20 get a 20% discount on your first course or course bundles.
Are Fiverr Learn courses worth it?
Most of the courses on the Fiverr Learn platform are for beginners or entry-level. But Fiverr is expanding its course catalogue, curating course bundles that will benefit intermediate or advanced learners. It primarily focuses on freelancers who can learn or enhance their skills to provide services.
Can I learn graphic designing online?
Yes, you can.
Graphic designing is an emerging skill in this visual world. You can learn graphic design online from various popular platforms and courses. These courses are being offered by industry experts, professors and professionals. LinkedIn Learning, Coursera, Udemy, SkillShare, Learn by Fiverr are few notable platforms.
Is graphic design hard?
No, graphic design is not hard if you have a creative edge.
Graphic design or design, in general, is about enjoying the process of solving problems. The problems can be of various kinds, which can be solved through design.
Is graphic design a good career?
Any career option is good, as long as you are passionate about it. If you find a career you love, then it no longer remains work or duty for you. You will wake up with a smile on your face, every day, and love what you do.
As for graphics designing, it is quite a good and liberal option for one's career. Nowadays, graphics designing is useful all over the place. Almost any business could use the skills of a graphics designer. Because the job is mostly digital, remote options are plentiful and easily accessible. The job of a graphics designer is never confined within any geographical location, you can work in the comfort of your home and earn good money.
Can graphic designing be learnt by self-study?
It depends on what level do you want to attain in the graphics designing field.
If you are a creative mind then this field is very much meant for you. If you are planning on some simple jobs like designing flyers, business cards, some websites, and stuff, it is unnecessary to go to a design school and get a degree. There are plenty of resources available on the internet today that will sufficiently help you to groom yourself into a graphic designer. Moreover, any career requires self-directed study, the most.
However, if you want to have a robust career in this industry, then having a degree from an affiliated institute will definitely give you an edge. Design is not about self-expression, it is about communication in visual form – it is about making a profit for your client and solving their problems satisfactorily. And as things are evolving at a rapid pace in today's society, you will always need to upgrade and add to your skills, else, the danger of being left behind is quite real.
Obviously, a degree will not guarantee you a job but it can improve your chances. At the same time, it is equally true that one can secure a job in this industry without a degree but with a killer portfolio.
Can I get a degree online in graphic design?
Yes, you can earn your degree in graphics designing online, without going to an institution.
The differences between online schooling and that of a traditional school are that, you'll have most of your learning process in a self-directed way, and also that you aren't going to have a professor or an instructor available in his/her office to solve your doubts and problems regarding the subject, neither are you going to have any classmates to motivate you or to seek advice from, in need. But at the same time, it is also true that online courses have enabled many students to convert their interest in graphic designing into a high paying career.
Besides, by opting for online courses, you can also save money, while having access to the same classes and have more free time for yourself to do your self-learning.