As designers, we are all accustomed to tools like Photoshop, Illustrator, Figma, Invision, etc. But there are some non-design tools, which designers can use to get things done like a pro.
In this blog, I am going list all those non-design tools which made my life easier. There can be many other apps or tools which can serve the same purpose, but these apps really worked out for me pretty well. I use them on a daily basis and hope that you will find these tools useful.
All of them are free to use without any trials!🙌
So here is the list of non-design tools for designers: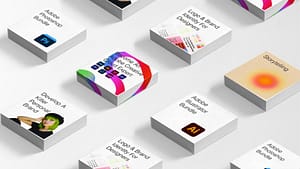 You might be interested in
Milanote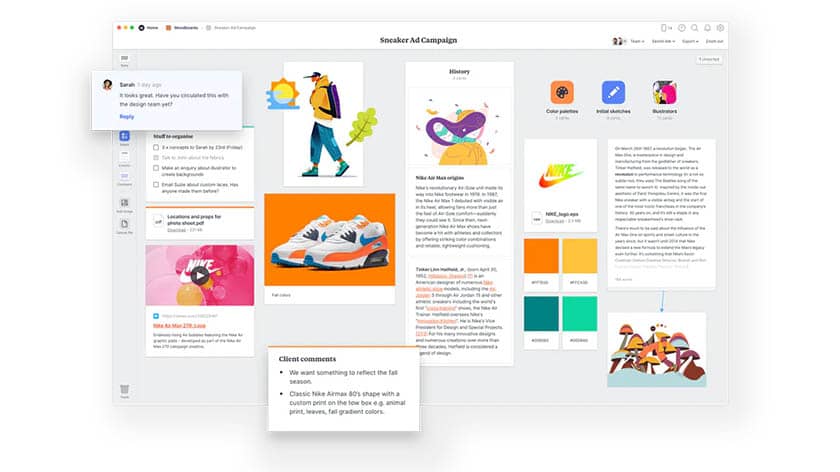 Every new thing starts with a great idea. Milanote is the place to visualize your idea. It can be in form of a moodboard, timeline, plan, or a list of ideas. This tool will help you to kickstart your projects or ideas and further you can brainstorm on it to make it more solid.
Personally, I use this to make any kind of plan, understanding a problem visually or to create a moodboard. I have done my entire website plan on Milanote. Starting from creating to-dos, boards to connecting each page with arrows.
It has an infinite canvas so that your ideas flow without any blockages. You can upload files, save links and images from the web or write a long piece of text. It also has mobile apps so that you can add your ideas on the go. Also, you can share them with your friends or team member to get valuable suggestions.
Pricing
Free up to 100 cards. (You can get extra 100 cards by referring it to your friends.)
Paid: $9.99 per month
Notion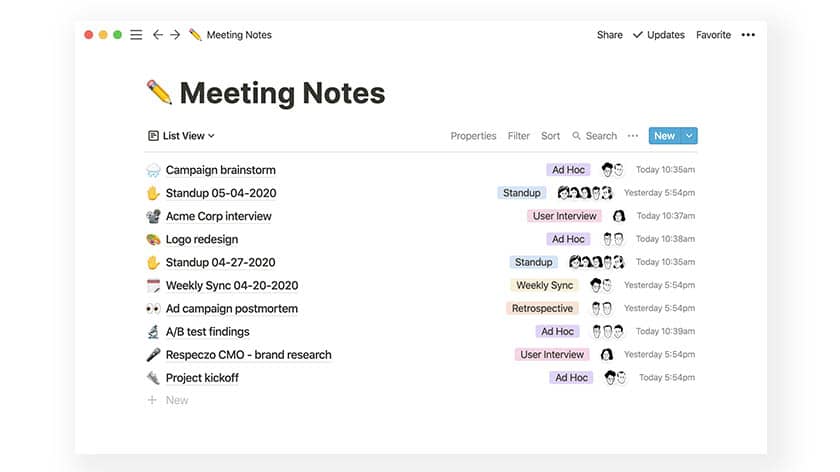 This one is my favourite! Actually, I am writing this blog on Notion. It truly defines the fact 'Less is More'. It has a very clean, minimal and decluttered workflow. No complex menus, toolbars, hard to remember short cuts! This tool is very simple yet powerful. It is an amalgamation of Microsoft Word, Trello, Airtable and a few others. Notion is praised all over the internet by The Futur, Ali Abdal and many more productivity gurus.
I use Milanote to write blogs (formerly I used Google Docs) then, I can copy-paste them to WordPress Editor to publish them. I also use it to take notes, to do research and to create some text documents. You can also export it as a PDF and get it printed for offline reference.
Pricing
Free with unlimited pages and blocks (It has a 5MB limit on file attachments, but TBH! you will rarely hit that limit)
Paid: Starting from $4 per month
Grammarly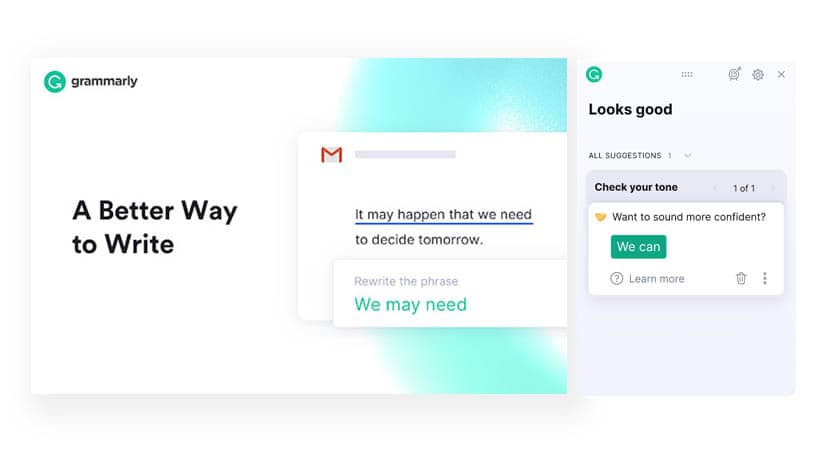 This happens! I often found this thing common in me and other designers. Sometimes we are so focused on making that perfect layout, but leave unseen spelling and grammatical mistakes. That's why we need proof-read it several times before shipping it. client or team members.
Outside the design software, we also write emails, messages, notes etc. Here we can leave the proof-read to Grammarly (to large extent). Grammarly is a very advanced tool than Microsoft Office squiggly line spell checker. With its AI-powered assistant, it will help you to achieve error-free writing. Be it spelling, grammar, punctuation, Grammarly will guide you through. They also have special features such as tone, readability, intent, it takes your writing to next level.
I have been using for almost 2 years, and I recommend everyone to use it. Be it browser, desktop or mobile app. After all, it does all the above magic things for free. 😍
Pricing
Free.
Paid: Starting $11.66 per month
AND CO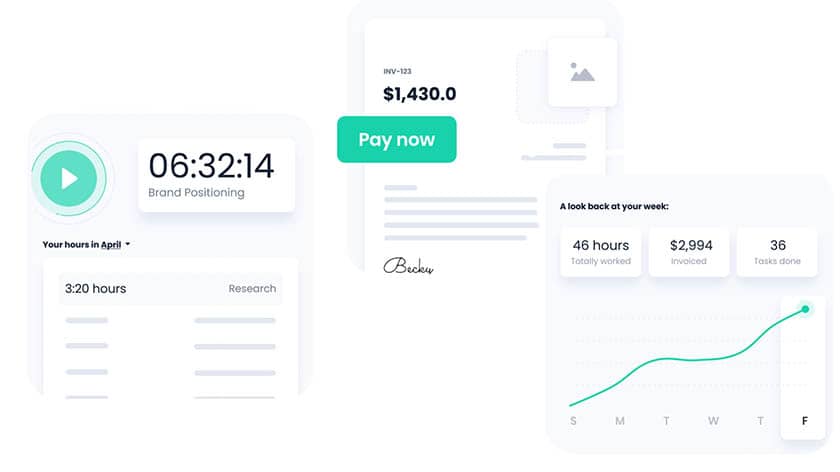 The next tool is especially helpful for my freelancer friends. AND CO is a swiss-knife for freelance designers or any freelancer. You can create proposals, send invoices, manage payments, track time, generate productivity report and WHAT NOT! Along with these diverse features, it is also has a beautifully designed UI. The dashboard looks clean and sleek.
It has a free plan, which includes all the features but you can have only one active client. If you are happy with the experience, I would suggest you get the Pro Subscription to manage unlimited clients.
Quick Tip: If you want add more clients without upgrading, then you can archive your clients.
Pricing
Free with 1 active client.
Paid: $18 per month (unlimited clients)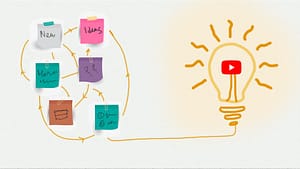 You might be interested in
Mega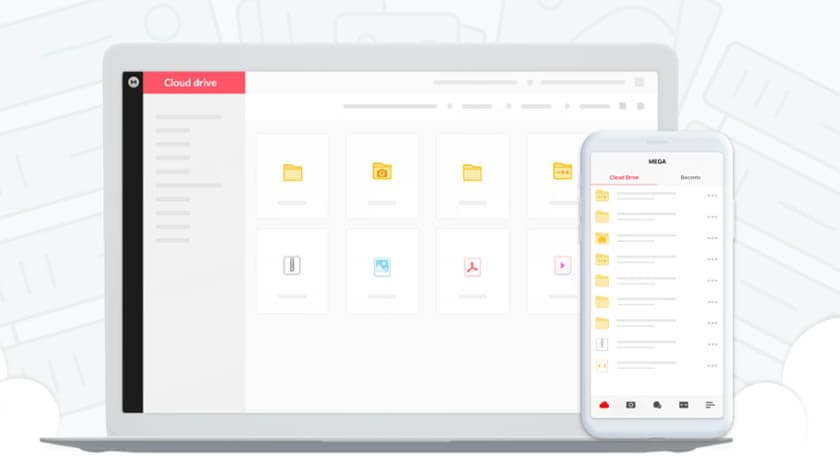 If Dropbox is known for its reliability and popularity, Mega is known for its massive 50GB FREE storage. Yes! You heard it right. You don't even need a credit or debit card to sign-up. It's completely free of cost. Well if you want more you can always upgrade. Even though you upgrade, the cost per GB with comparison to Google Drive, Dropbox is less.
Mega is your go-to if you have massive files to backup. All your archive projects files, photos or videos can find a better place in Mega instead of taking space in your fast SSD. Now coming to reliability and privacy, Mega claims that all files stored in the cloud are end-to-end encrypted (like we have end-to-end encrypted chats in Whatsapp). So only you and with whom you share will have the key to access the file. I have been using Mega for years without a single issue.
Pricing
Free 50GB Lifetime
Paid: Starting from €4.99 or ₹445.24 per month (with 400GB storage)
Enpass Password Manager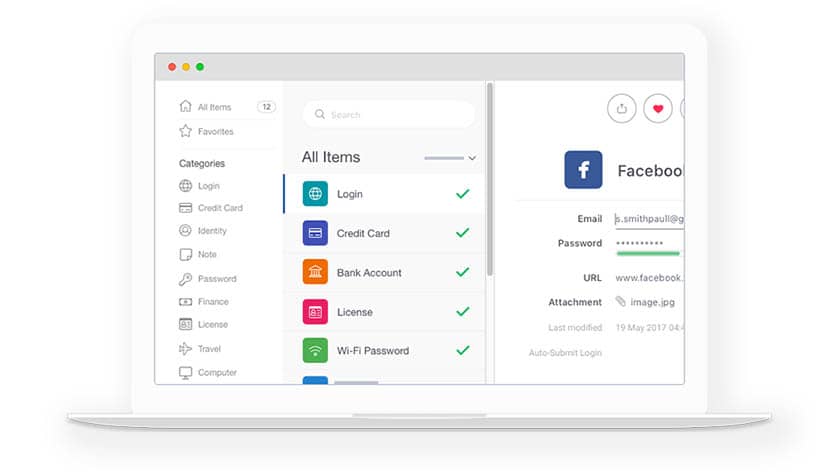 The best thing about Enpass Password Manager is that they do not upload or save your passwords in the cloud. Each and everything, passwords, notes, vaults are stored locally on your device. You need to remember only the Master Password to access it.
I recently discovered it (formerly I used LastPass) and completely loved using it. It is beautifully designed and organized password manager. You can also generate hard to break passwords using the app. It is available on all desktop and mobile platforms. In case, you want to sync your passwords with another device then you can choose your own cloud storage(Google Drive, Dropbox, etc) to sync passwords. Even in the cloud drive, it is encrypted and can be only opened using the master password which you have set.
Pricing
It comes with a free plan where you can keep up-to 25 passwords.
Paid: $23.99 for per year
Use coupon code EN128-BFZE1 to get 60% off on the annual plan. So, it will cost $9.59 per year.
If you are from India, it will cost only ₹64 ($1) for an entire year. Don't forget to use the code!
Use coupon code EN1U4-265QC to get 35% discount on One-time purchases.
Notebloc
If you are someone who always starts design with a sketchbook and later scans to your favourite design software. Then you need to know about this app — Notebloc. Notebloc is a high-quality scanner app, which helps you to scan your crystal clear artworks. The scanning filter works exceptionally well even in low-lit conditions.
The app is simple yet feature-rich. Batch scanning, edge detection, true-white background, PDF export, text OCR, saving to cloud – and of-course everything for FREE. It is available on Android and iOS. If you are still using your phone's default scanner app, Notebloc is worth a try.
Pricing
Free. (without any feature limitations)
Optional Paid: $3.99 or ₹100 (in India)
Conclusion
Time to wrap this list up. Since I use these regularly, I hope these non-design tools will be helpful to my designer friends. If you haven't tried a single one, I would highly recommend you to do so. If you are already using any of the tools, please let me know in the comment section below.
I will be more than happy to hear from you!