In this blog post, we'll go through the key steps for generating creative and effective YouTube banner ideas for 2023.
The consumption of video content has seen a dramatic increase in recent years. With the advent of high-speed internet and the widespread availability of smart devices, people are now able to access video content on-demand, from anywhere and at any time.
This shift in consumer behavior has led to a surge in the creation and distribution of video content.
People not only consuming more video content but also creating content more than ever. As a result, businesses, brands, and individuals alike are recognizing the importance of video in reaching and engaging with their target audience.
Talking about video content, YouTube is the largest place for user-generated videos. With so many new creators, so many new faces — people are watching YouTube more than TV.
Whether you are new to YouTube (as a creator) or a big player, having an effective YouTube banner is a must (also to monetize your channel 😉). A YouTube banner is like an extended identity of your logo. It represents you. Having an appropriate YouTube Banner will connect to your subscribers at a different level. Not only it will make them familiar with your channel but will also increase audience retention.
But coming up with effective YouTube banner design ideas can be challenging. Sometimes you have it inside but it doesn't strike your mind. Sometimes you have too many of them but could not finalize one YouTube banner idea. And sometimes, you might have no clue what should be up on your YouTube channel's banner. Sometimes, you can be busy creating content and left it to the default YouTube banner. I know, being a creator is hard.
Often we have such questions in our mind, before creating a YouTube Banner
What should I put on my YouTube banner?
What is the best banner for YouTube channel?
How do you make a cool YouTube banner?
So I am here to help! In this blog, I want to provide you with enough firepower so that you can generate best YouTube banner ideas, consistently. Better, huh!😀. It will make your YouTube banner authentic and close to your subscribers. After all, nobody knows better than you about your subscribers.
Here's an overview of all the ideas:
#1 Give an overview of your channel
#2 Use it as a way to communicate information
#3 Give a sneak peek into your upcoming video
#4 Keep it unique
#1 Give an overview of your channel
The very obvious idea for a YouTube banner is to give an outline of your channel. You can show a collage of all the interesting moments which your fans relate to. Make sure that it should be relevant and convey to the audience the type of content they can expect.
You can also feature the prominent characters of your channel. This will increase familiarity with your characters among your audience.

#2 Use it as a way to communicate information
Your true fans will always love to know a little more. You can use your YouTube channel's banner to deliver some information. Things like your video release schedule or some events which you are recently part of. You can also promote other social media handles in the YouTube banner. This will help to increase your reach.
If you have merchandise YouTube is a good place to showcase them.

#3 Give a sneak peek at your upcoming video
Sometimes you can use this space to tease or give a sneak peek at your upcoming video or show. This will not only create suspense in your audience but also make your Youtube channel's banner interesting.
#4 Keep it unique
At times keeping it simple and unique can win the hearts of your subscribers. The word unique means something which is special to your channel. This may include a famous dialogue from your videos or a subscriber created art. This will make your stand apart from the competition.

Now that you have some ideas about your new effective YouTube banner, let's give a shape and form to it. I mean to actually design them. Though the idea should be yours, it is always a good idea to get it designed by YouTube banner designers. A great place to find such designers is Fiverr. But there is more …
We all know that Fiverr is one of the largest place for digital services. Starting from graphic design, website and app development, content writing, digital marketing, and many more… Fiverr has been catering to these services.
To actually help you out, I have listed the relevant YouTube banner freelance designers from Fiverr according to the niche or genre of your YouTube channel. So that you can save up some time in scouting for them and think about your next Q&A video (maybe).
Vlogging & Lifestyle YouTube Banner
If you are a super-motivated 💪 daily vlogger or a have sophisticated lifestyle channel, then this one is for you.
Fashion & Beauty YouTube Banner
If you are into beauty hacks and make-up tips and tricks, then this list is for you
Gaming & Esports YouTube Banner
If you do live stream gaming videos or frequently upload gameplay videos, then find your banger YouTube channel's banner here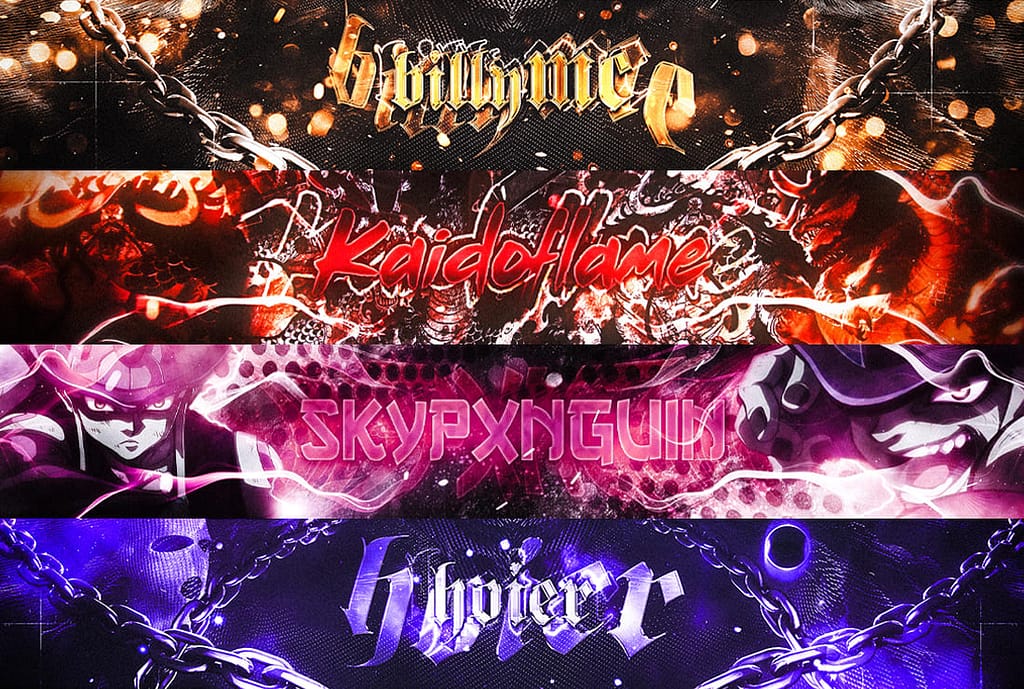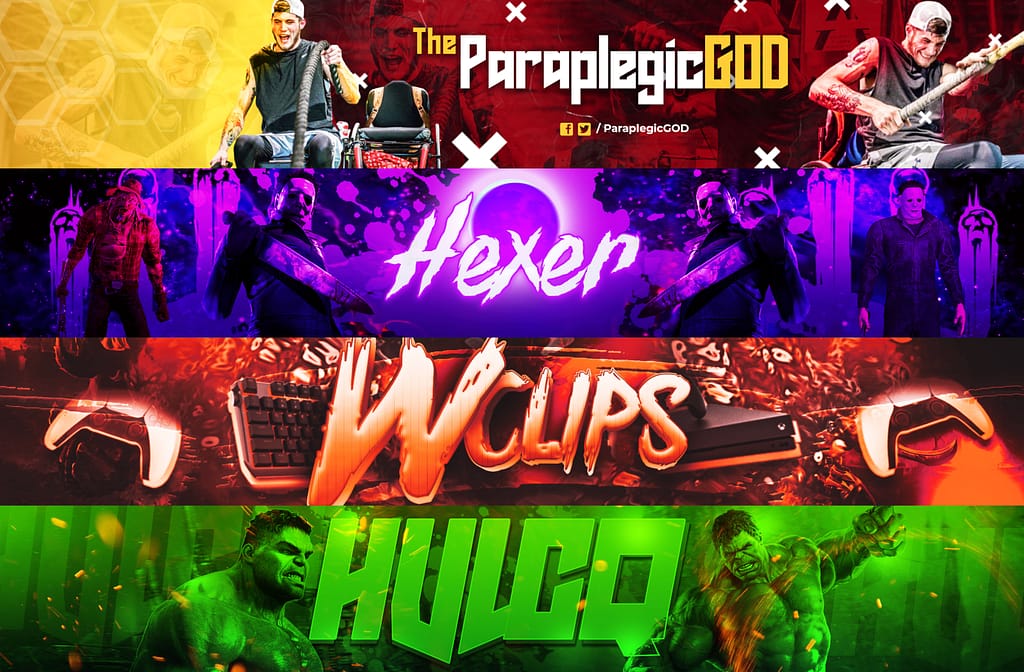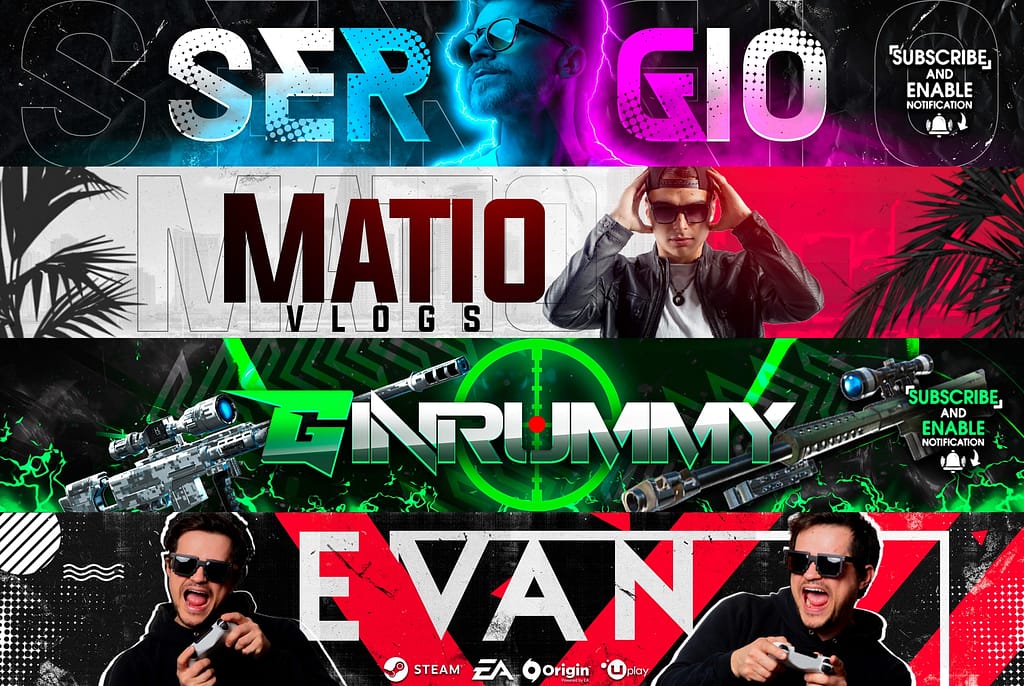 Music Label & Artist Youtube Banner
As an independent music artist, instrumentalist, or create soulful cover songs, then here are your options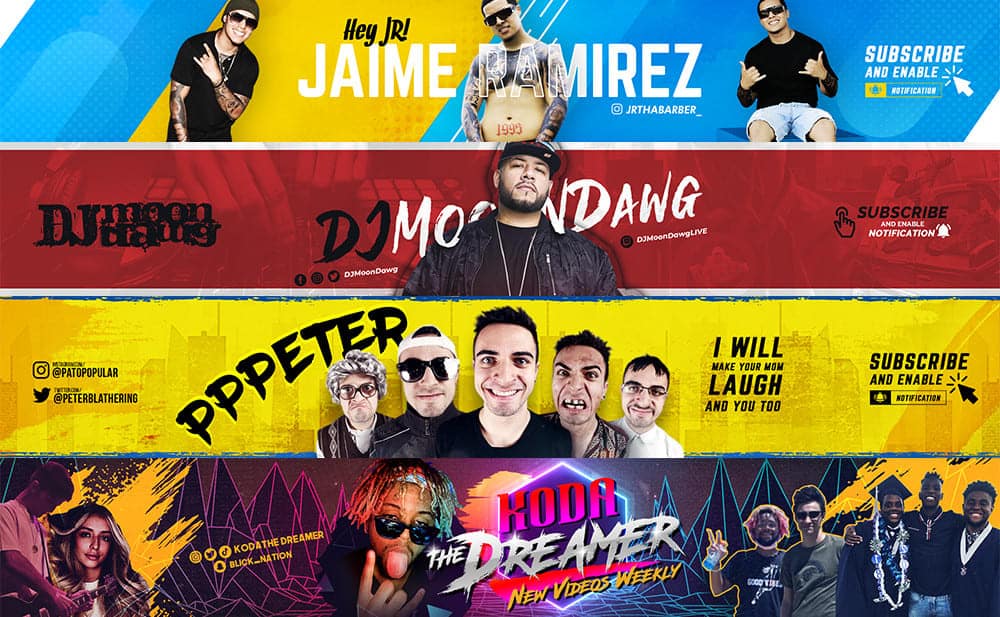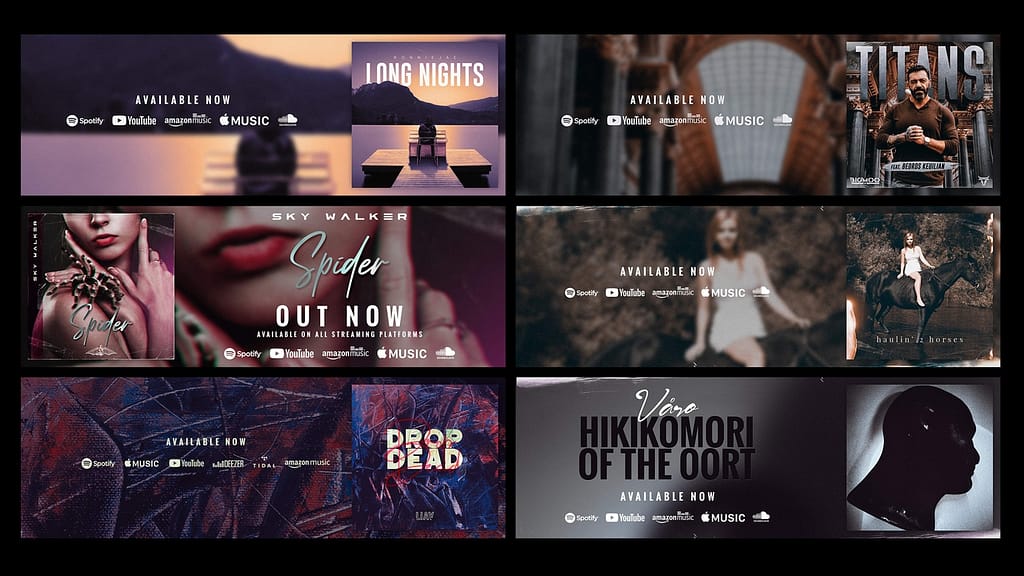 Kids & Learning YouTube Banner
If you create educational content to nurture the growing YouTube's education community, there these resources can help. By the way, YouTube has a new section called Learning.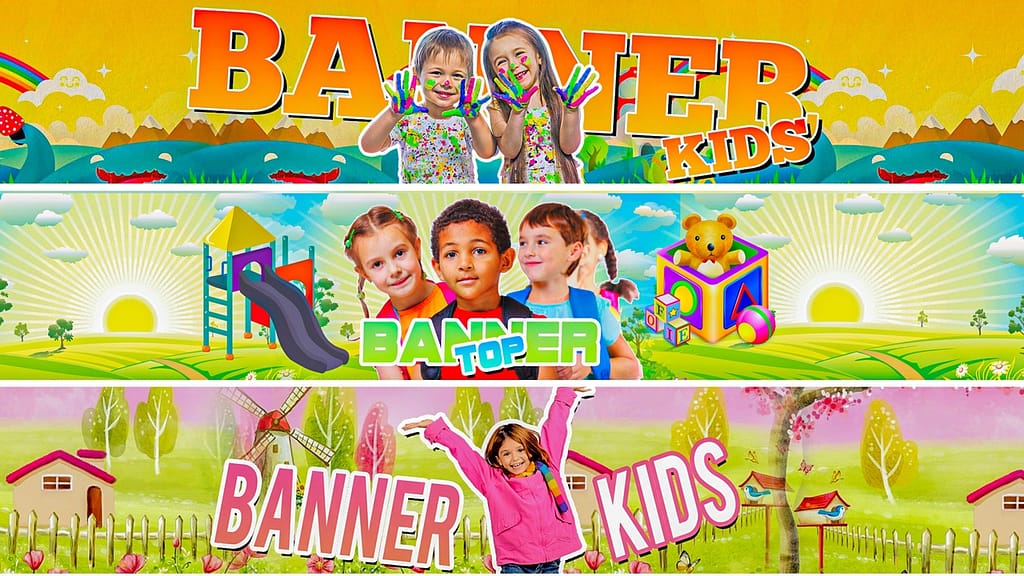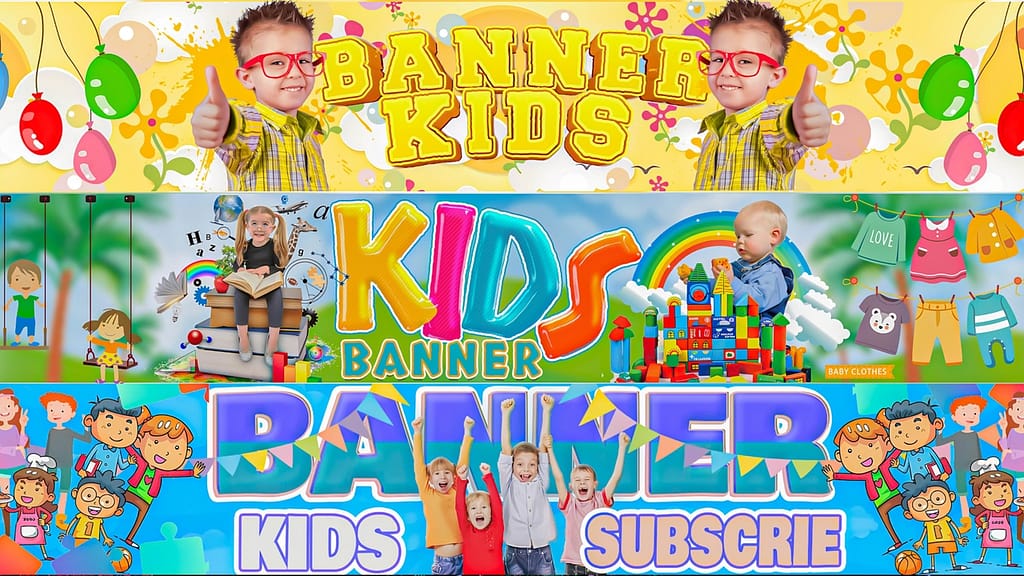 Yoga & Fitness Youtube Banner
If you are into calm and peaceful yoga or an adrenaline boost workout, then these YouTube channel banner services might be a good "fit". (pun intended😉)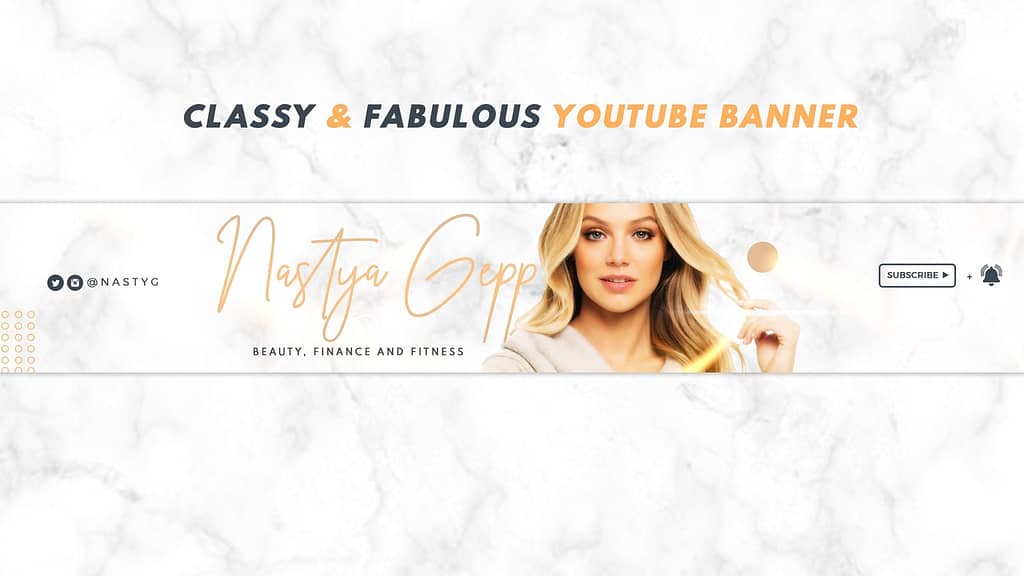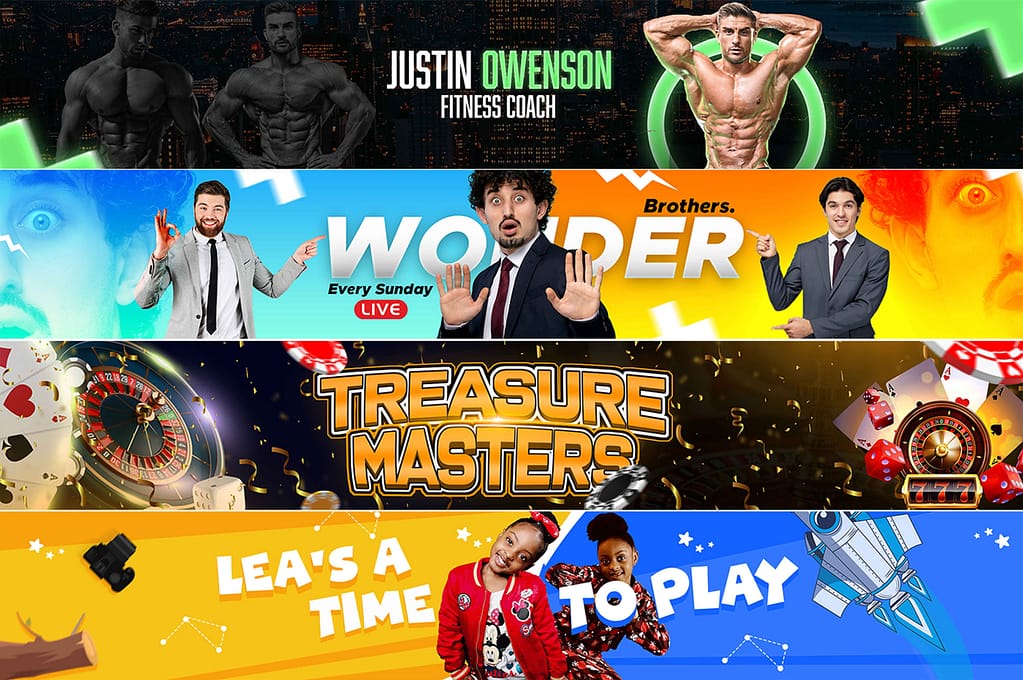 Cool YouTube Banner
If your category is not in the list, then no worries. Check out this services.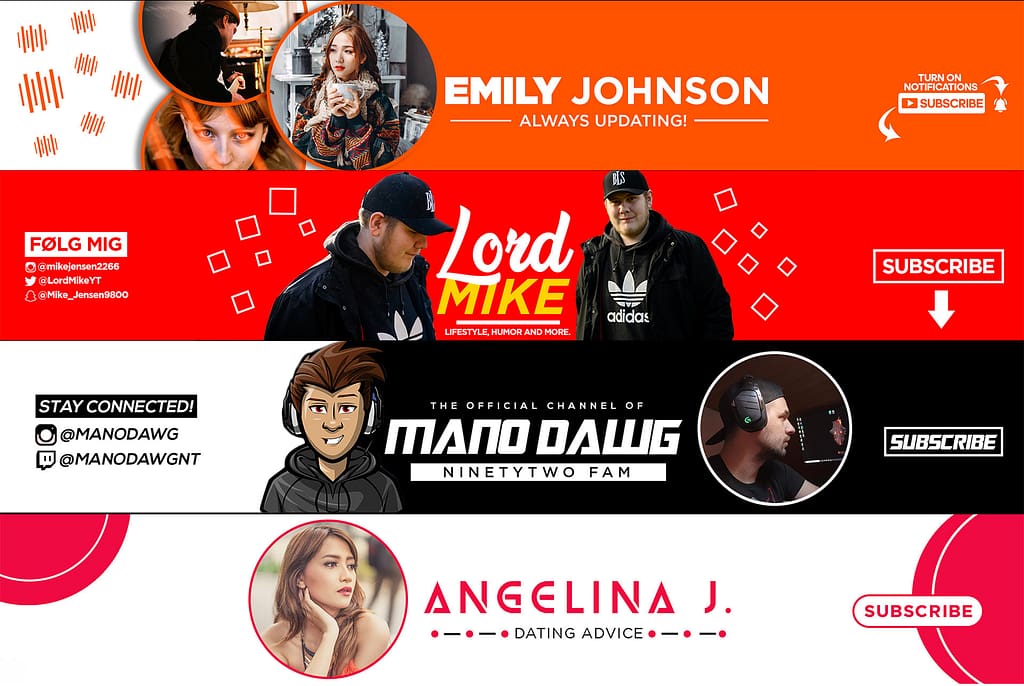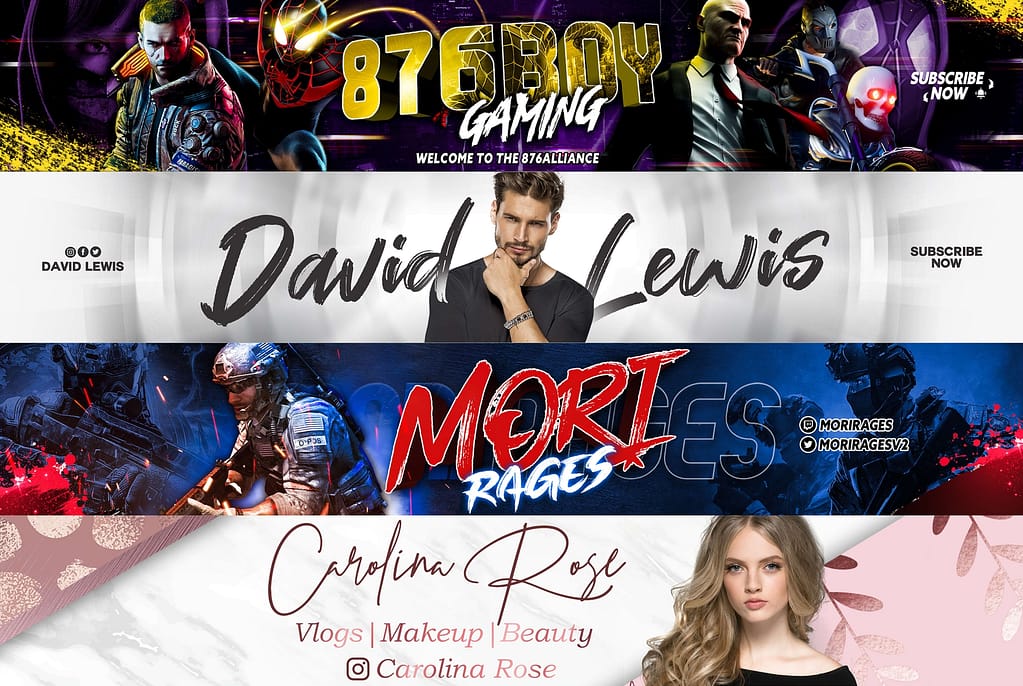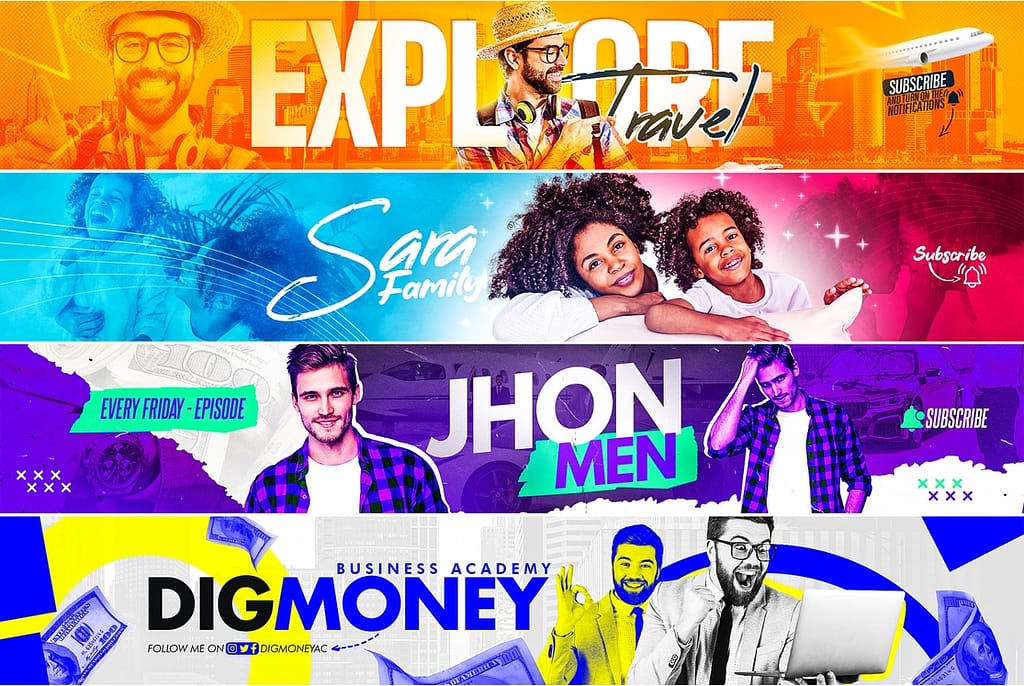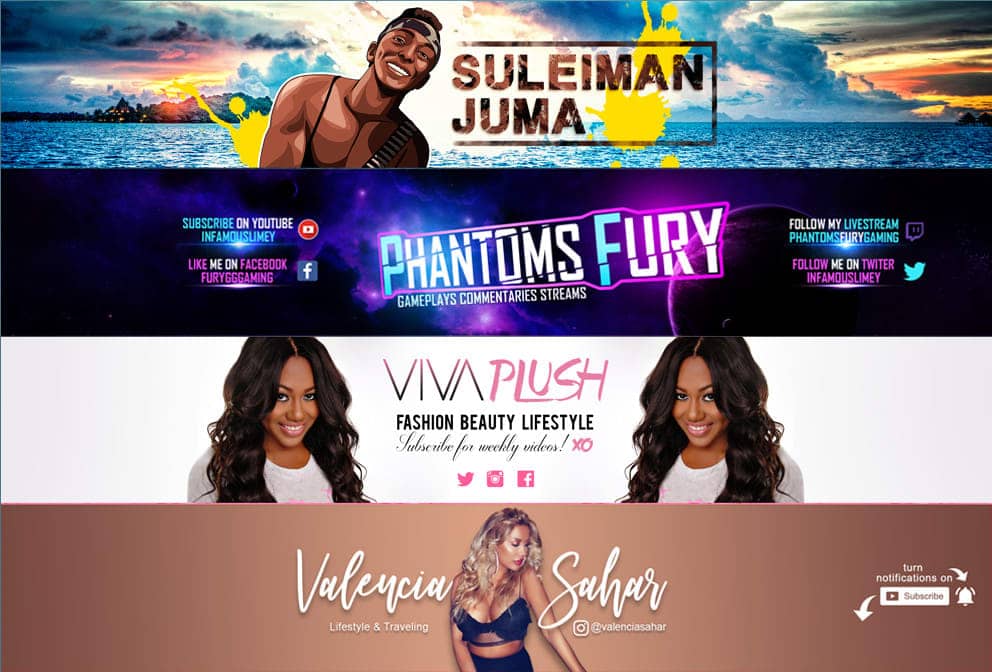 Conclusion
In conclusion, creating an effective YouTube banner requires a balance of creativity and strategy. Consider your target audience, the purpose of your channel, and the overall aesthetic you want to convey. Utilize color psychology, text placement, and eye-catching graphics to stand out and make a lasting impression. Remember to keep your banner simple, yet memorable, and keep it up to date with current design trends. With these tips and resources in mind, you'll be well on your way to generating ideas for an eye-catching YouTube banner design that will effectively represent your brand.